Prof. Michele Della Ventura
Music Academy 'Studio Musica', Italy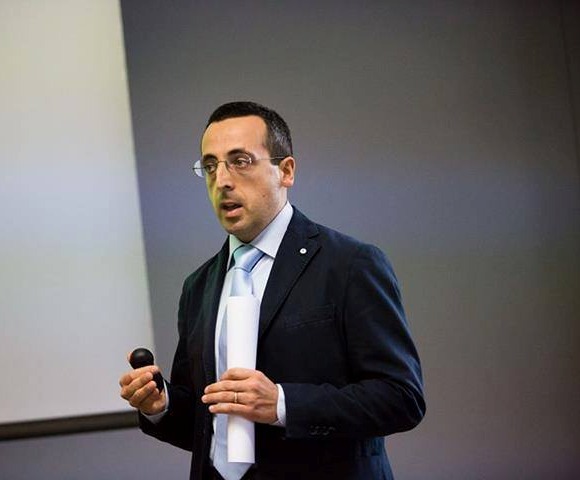 Michele Della Ventura, professor of Music Technology, is a learning expert, researcher and instructional designer. His research interests include correlation between music and mathematics with a particular emphasis on artificial intelligence research in the field of computer-aided analysis of tonal music; intelligent systems; enhancing teaching and learning with technology; assessment for learning and strategies and models for the effective integration of technology into the curriculum at all academic levels. He is the author of several articles presented at many conferences and published in international science magazines and high school textbooks (also featured at the International Book Salon of Turin in 2012 and in 2018). He proofreads articles and is a member of scientific committees in International Conferences. He was invited as keynote speaker to International Conferences in Italy, Austria, Canada, China, Czech Republic, France, Germany, Greece, Hong Kong, Ireland, Japan, Poland, Romania, Singapore, Spain, UK, US (Baltimora, Boston, Las Vegas, New York, Washington). Michele Della Ventura has also consulted on Big Data and Semantic Technology projects in Italy. Some of the projects include indexation of the symbolic level of musical text. He is currently involved in several researches related to technology supported learning for dyslexic students, learning through the use of social media and handheld technologies in a CLIL classroom and technology supported student's music analysis and composition. He teaches Music Informatics in University courses at Music Academies and Conservatories and Musical Technologies in Music High Schools.
Prof. Wojciech Cellary
Poznan University of Economics and Business
WOJCIECH CELLARY received the M.Sc. (1974), Ph.D. (1977) and Dr. Hab. (1981) degrees all from the Technical University of Poznan (Poland). In 1989 he received the title of Professor. From 1974 to 1992 he was with the Technical University of Poznan, from 1987 to 1991 serving as the scientific director of the Institute of Computing Science. From 1992 to 1996 he served as the vice-president responsible for research of the Franco-Polish School of New Information and Communication Technologies. In 1996 he joined the Poznan University of Economics. Currently he is head of the Department of Information Technology. He has been a visiting professor at the following universities: University of Nancy I, University of Nancy II, University of Paris-Sud, University of Paris-Dauphine, France, University of Genova, University of Ancona, Italy, United Nations University in Macao and United Nations University in Guimaraes (Portugal). He has lead numerous industrial projects on the development of hardware and software of computer systems and their applications in telecommunications, the computer industry, the electric power industry, and education. The projects were supported by Polish, French and American industry, Polish Ministry for Research and Higher Education, as well as UE Framework Programmes. He is co-author of 3 European patents. He served as a consultant to the Polish Ministries of: Science, Education, Telecommunications, Interior, Administration, Digitization and Regional Development, Polish Parliament and Senate, as well as many research institutes and governmental projects. He has been a main organizer of 50 scientific national and international conferences and he has been a member of the program committees of additional 350 conferences. He is author or co-author of 10 books, an editor or co-editor of 10 books, author of 22 chapters in books, and over 150 articles in journals and conference proceedings. Currently his department is specializing in Virtual/Augmented Reality and Internet of Things.
Prof. Xavier Cartaña Alvaro
United International Business School, Spain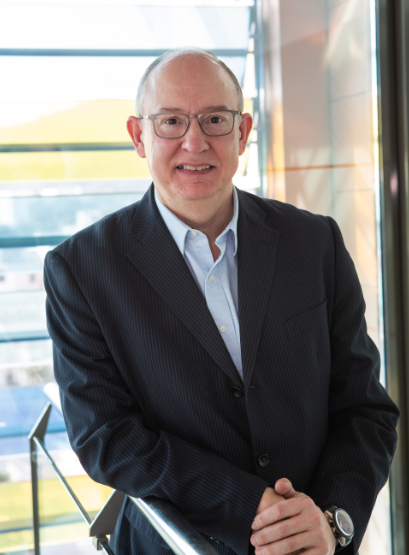 Mr. Xavier Cartaña Alvaro is a Chemical Graduate and Master in Commercial and Marketing Management. Since more than 26 years, he works in the Chemical Industry and at this moment he works for a very well known Chemical Multinational Company as an EMEA Key Account Manager. His career has led him to specialize increasingly in the commercial management of multicultural behaviors and their staffs at international levels. He also works as a teacher and consultant since more than 20 years, in many different Business Schools and also pays specific seminars and workshops worldwide in marketing and commercial and personal skills fields. At this moment he is active as Industrial Marketing Specialist Teacher at United International Business School (UIBS).
Prof. Hong-Ghi Min
KAIST, South Korea

Dr. Hong-Ghi Min, (Ph.D. in Economics), now is a Professor of Economics at the Management Science Department in KAIST (Korea Advanced Institute of Science and Technology), Expert of KECG (Korea Experts Consulting Group), Board of Directors of Korea International Economic Association, Member of Editorial Board for Journal of Financial Risk Management. He got his BSc in Economics at Seoul National University and Economics Doctoral degree at Binghamton University (SUNY). He was an Economist and a Consultant of Policy Research Department (Finance) at The World Bank (Washington D.C.) from 1997 to 1999, Research Director at Global Project Investment from 1999 to 2001 and a Consultant in Policy Research Department (Poverty) at The World Bank (Washington D.C.) during 2001~2002. Currently, Dr Min's research focuses on international financial markets and emerging Asian economies.
Prof. Vilmante Kumpikaite-Valiuniene
Kaunas University of Technology, Lithuania

Vilmante Kumpikaite-Valiuniene is a professor of the department of Management and a head of International migration research center of Economics and Business School at Kaunas University of Technology, Lithuania, the EU. She gained Bachelor's degree in Personnel Management in 1997, Master's degree in Quality Management in 1999 and PhD in Management and Administration in 2004 (all at Kaunas University of Technology, Lithuania). Her major field of studies is emigration's reasons. She worked as engineer and a consultant in "Telebaltikos konsultacija" in Kaunas (Lithuania) in 1998-2002 and a DIRECTOR of educational international company "CET BALTICA" in 2006-2010. She is an author and coauthor of more than 70 scientific publications. Prof. Vilmante Kumpikaite-Valiuniene is a fellow of International Economics Development and Research Center (IERDC), a member of Academy of Management (AOM), European Academy of Management (EURAM), European Group for Organizational Studies (EGOS), a member of committees and a key speaker in International conferences. Her research interests include international migration, intercultural differences, human resource training and development, modern learning/teaching methods and moral values in business.
Assoc. Prof. Valentina Della Corte
Federico II Universityof Naples, Italy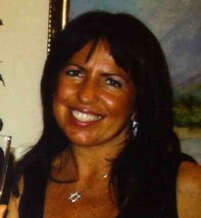 Valentina Della Corte is Associate Professor of Business Management. She received her undergraduate and master degree at Federico II University and her doctorate at Ca'Foscari University. She became Researcher, Assistant Professor and later Associate Professor at Federico II University. She teaches Tourism Business Management and Strategic Management and Marketing at Federico II University in Naples. She has organised and taken part to several national and international meetings on strategic management, tourism and marketing, presenting papers (some of whom selected among the best papers) and posters. She is author of numerous articles in specialised journals, both national (Economia e Diritto del Terziario, Sinergie) and International (Tourism Management, European Journal of Innovation Management, International Journal of Quality and Service Sciences, International Journal of leisure and tourism, Corporate Ownership and Control Journal), of contributions in books with plural authors and of monographic works. She is also reviewer of several journals, both national and international. She teaches and is in the scientific Committee of the Phd on Tourism Science at Federico II University. She has coordinated several research activities on the themes of Strategic Management and Tourism Business. She cooperates actively within academic activities of Bachelor and Master degrees in Strategic Management, Tourism Management, and to PhD programs in Italy and Europe, also promoting international exchanges and relations with the entrepreneurial world. She is member of Strategic Management Society and of Academy of Management. She is also a Member of Board of Interdipartimetal Centre for Tourism Research and Promoter of Erasmus Project's relationships with many foreign universities including: Avila University (Spain), Ecole Superieure de Commerce de Nice Sophia Antipolis – CERAM, Université Lumière Lyon 2 (French), University of Derby (UK), Berufsakademie Ravensburg (Germany), Instituto Politecnico de Viana do Castelo (Portugal).